#024 - See Europe From the Seat of a Bicycle (Post 2 - Day 0, Baltimore to Strasbourg)
Updated: Oct 5, 2021
Note: This post is part two in a series about my 2018 European bikepacking adventure between Strasbourg, France and Frankfurt, Germany with my friend Steve. You can read Post 1 - The Concept here, and you can find links to the other posts at the end of this entry, which will be updated as they are completed.
I quickly got to know the German train system. In order to thread the needle to schedule our bike vacation in the middle of our bigger German vacation, Steve and I would have to catch a train to Strasbourg pretty quickly after landing in Frankfurt. Thankfully, we had a direct flight from Baltimore, which was also a red eye. However, I don't sleep well on planes - well, I've discovered Xanax since then, so I've grown in my ability to sleep on an airplane. Turns out legally prescribed anti-anxiety meds do the trick for me!
Steve and I getting ready to board our trans-Atlantic flight
A brisk -49 degrees in midair
We'd leave Baltimore in the evening on Monday and land in Frankfurt mid-morning on Tuesday. Dan and Melissa met us at their place with open arms, a very cute apartment right off the light rail line in Frankfurt. They had one bedroom, a roomy living room that we'd crash in when we got back from the bike trip, and a nice back patio. And one of those towel warmer racks in the bathroom that I only see in pictures of European flats. They are so ubiquitous there, I am surprised they haven't made it to the States yet en masse. Imagine if your towel was already warm for you. Every. Morning. What kind of life are we even living?
I hadn't been in Europe since I studied abroad in France in 2006, and it felt so good. I was an overgrown child when last I visited Europe - I had very little money of my own, I was eager to have a new adventure but anxious about every interaction, and my mom literally came with me to drop me off for the semester. This time, I had a steady job, I was traveling with my best friend, and I had the internet in my pocket to help solve awkward questions. The world was my oyster.
We didn't have long to get to hang out with Dan and Melissa, get acclimated, and take a much-needed nap. We had a few hours before we needed to catch our first of three trains to make it to our AirBNB in Strasbourg for the evening. There were no direct trains that fit in our schedule of Tuesday evening travel, especially with two bicycles. So after hours of stringing together possibilities on the Deutsche Bahn website, we were able to confirm this train schedule:
Frankfurt, Germany to Karlsruhe, Germany - 5:46 pm to 7:17 pm

Karlsruhe, Germany to Appenweier, Germany - 8:09 pm to 8:50 pm

Appenweier, Germany to Strasbourg, France - 9:10 pm to 9:34 pm
Thankfully, the German train system is known for its punctuality, so I wasn't worried about having a tight layover in a small town. Each leg also allowed for us to bring our bicycles on the train, only having to pay extra to accommodate the bikes on one of the three legs of the journey.
Before we could get to the train station, though, we'd have to pick up those bikes. I wasn't trying to travel across the ocean with a bicycle, though I quickly realized that might have been preferable to the bikes we ended up renting. We found bikes for rent at Frankfurt Bike Tour, where you could rent a bike for up to 4 days for 49 euros. The name talks about bike touring, so I figured they had to be pretty decent bikes.
We arrived at the rental spot and realized we were a little underprepared. Frankfurt Bike Tour only rented heavy city bikes, made for occasional bike commuting and errands. We had to complete our trip in 3 days, so we were looking ahead to 60 mile days. The folks at the bike shop were very friendly, but no amount of friendliness would make up for the bikes we had already paid for. Sixty miles each day would be a tall order on these bikes. But at this point, we had no choice. I had done my research before leaving and this seemed our best option, and we only had a couple hours to spare, so we locked it in. Thankfully, they let us borrow another thing we hadn't really thought of before the trip - panniers. How were we going to carry our stuff with us? What was I thinking that we hadn't planned ahead on that?
Our thicc and heavy boys that'd take us on our journey
They let us borrow two hard-framed faux-leather panniers each, which would give us just enough room to bring the essentials without too much space to pack unnecessary things.
Dan joined us to pick up the bikes, and we biked back to his place with an obligatory stop for gelato on the way. Dan had learned the best gelato spots around the city, and he did not lead me astray. I got something with lots of thin layers of chocolate strewn throughout. Sweet Jesus it was good.
Our tour guide pointing out the hot gelato spots of Frankfurt, Germany
Once we got back to Dan and Melissa's, we had to whittle down our luggage to the essentials of a 3-day bikepacking trip. They were kind enough to let us leave the rest of our belongings in their living room. We had enough time for a 30 minute nap, and on to the train station we went. Our first train was right on time, and we promptly set a timer so we could nap without worrying about missing our first connection. It was one of those naps where your head keeps jerking ahead and jolting you awake briefly, then you fall back asleep immediately and repeat the cycle for 20 minutes. It's pure exhaustion, and you laugh to yourself when you see someone else doing it, but when it's you, the paparazzi could be taking pictures of you and your high school crush could be across the aisle and you couldn't care less.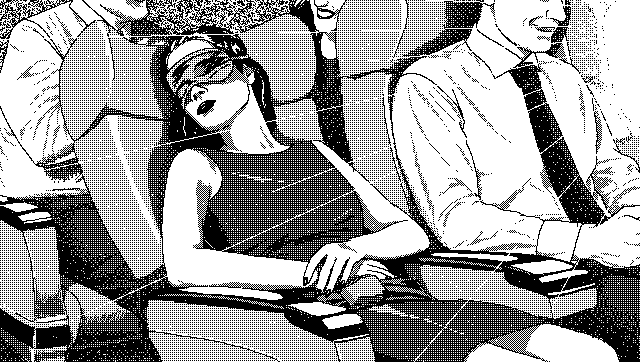 The train trips were easy and on time. The only thing I was sad about in the timing of our trains was that we'd be missing the semifinal game of the World Cup. It was a dream to be in Europe during the World Cup. It was an even bigger dream that the game we were missing was France against Belgium - and we were on our way to France. The game was literally at the exact time as our train journey, so we didn't catch any of it. However, we knew the game just ended when we got off the train to a cacophony of honking horns and drunk French people screaming from their balconies. France had just beaten Belgium, 1-0. We took a few pictures and videos of the ruckus on our way to the AirBNB, and we quickly checked in and fell asleep for the night. We had an early morning start to our adventure.
The neighbors at our AirBNB celebrating France's semifinal World Cup victory
Come back and explore the rest of our European adventure!
Part 2 of 5 - Day 0 - Getting to Strasbourg, France (this post!)

Part 4 of 5 - Day 2 - Karlsruhe, Germany to Abenheim, Germany (coming soon)

Part 5 of 5 - Day 3 - Abenheim, Germany to Frankfurt, Germany (coming soon)